Best Boot and Ski Bags 2015
SNOW's "Best in SNOW" series looks at some of the Best Boot and Ski Bags of 2015. Check out these great versatile bags built for style and comfort.
---
Sportube Hard Case: Series 3 Sportube is the go to case for trips with family and friends when you want to consolidate your gear into one Sportube. Originally designed to hold two snowboards with boots and bindings, our customers find new uses for the Series 3 everyday. Hard plastic shell protects your equipment whether traveling by plane, train, automobile or shipping via FedEx / UPS. Sportube cases are lightweight while being strong and durable.
---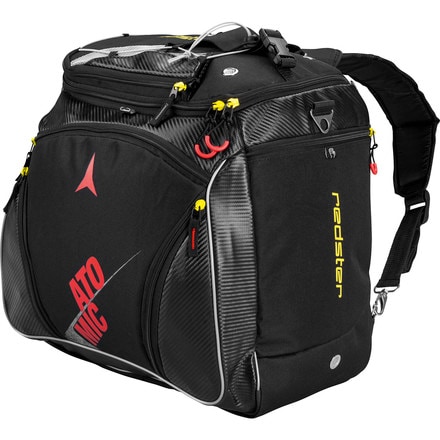 Atomic Ski Boot Bagt: There's nothing worse than a cold and damp pair of ski boots in the morning—get the Atomic Heated Boot Bag so you never have to experience soggy liners again. Stowable backpack straps make traveling with the bag a cinch, and the included DC plug and car cable plug-in give you several options on how to warm your boots before you shred.
---
                         Sterling O'Keefe Backpack: Function meets fashion.  Accessorize your
                         fashionable snow outfit with a stylish Sterling O'Keefe backpack. Carry
                         your gear in the Wild Kitty, shown in the 16L compressed position. The
                         top expands 4 inches to 21L. Sterling's innovative design angle on the
                         functional backpack is the pacesetter for the action sports world.
Please follow and like us: